The Copernica Marketing Suite!
The user friendly, easy to use Marketing Suite, built for marketers and merchants. Find out how easy it is to boost your business with our email marketing software.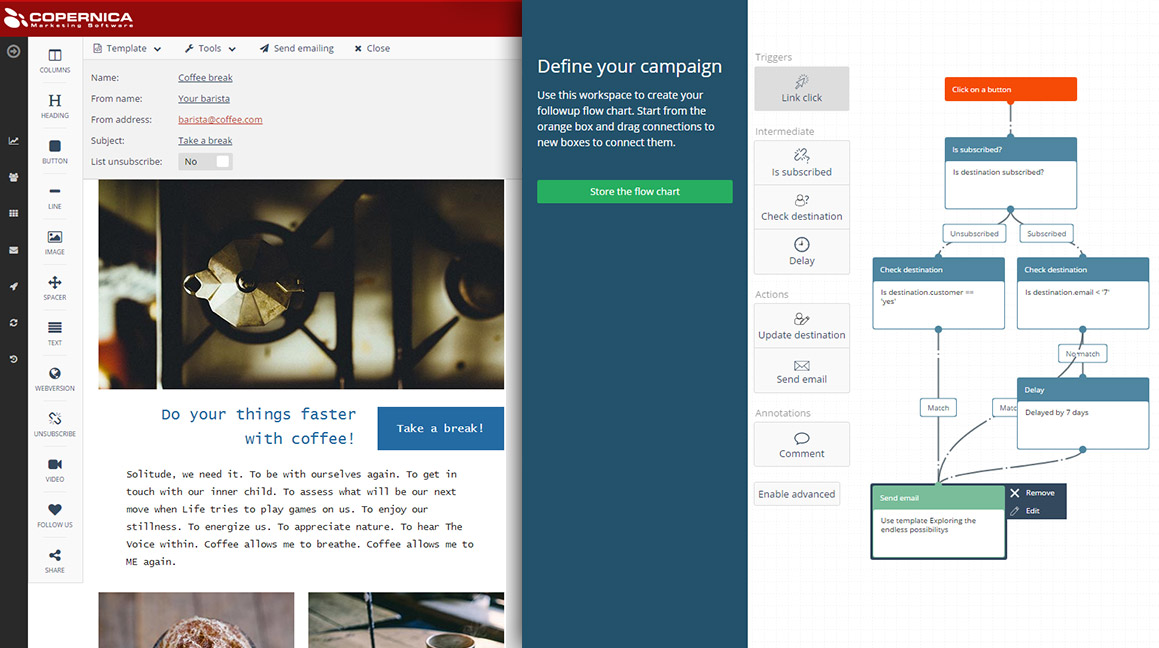 Powerful features
Template editing

With our comprehensive template editor you can create beautiful emails. You can use the drag and drop tool or the HTML editor.

Flexible databases

The flexible structure lets you segment easily between multiple databases and reach your customers with the right intention.

Follow up manager

It allows you to plan, create, and manage customer journeys based on your customers' data and behaviour.